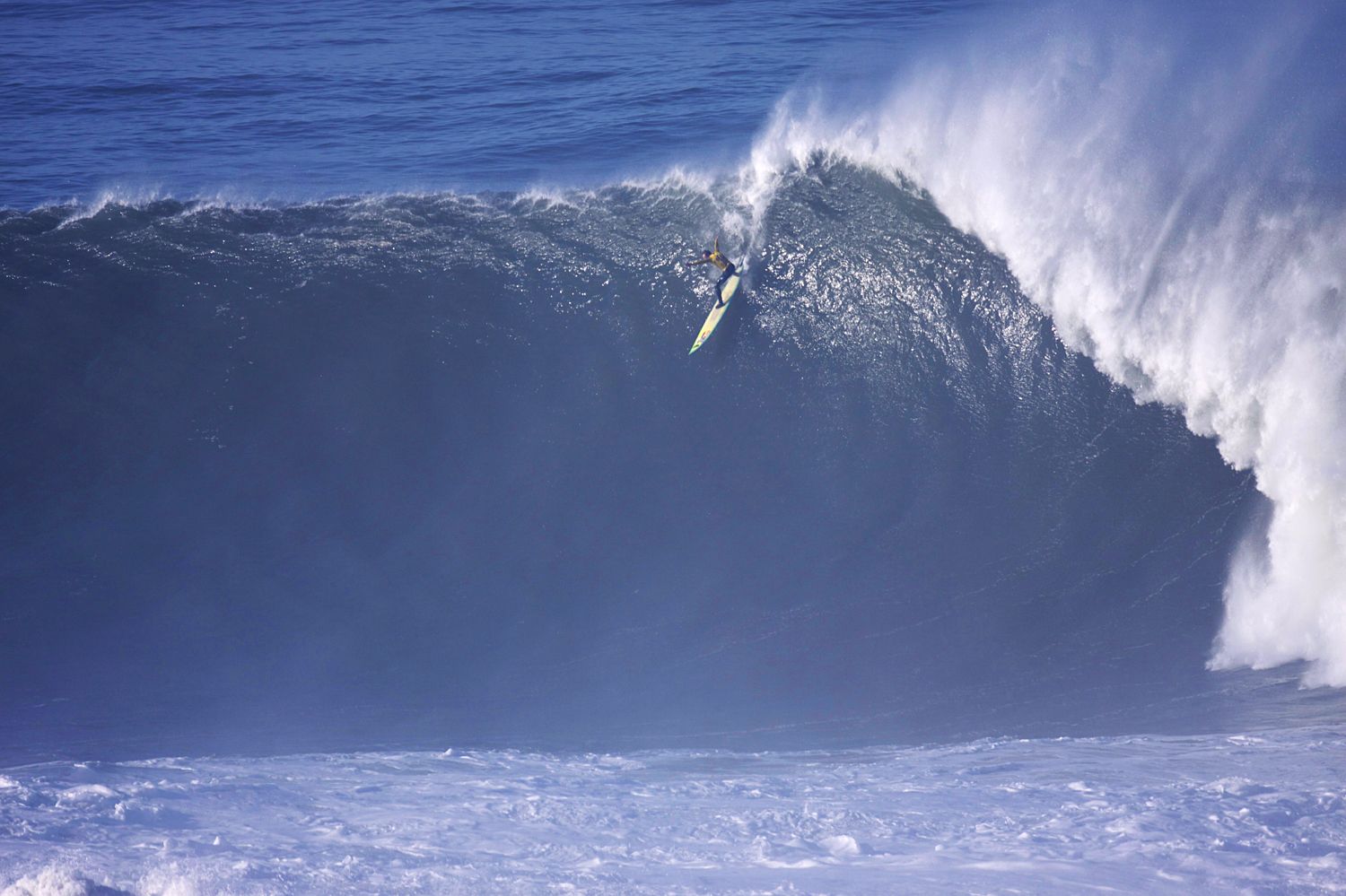 Mavericks: Interesting facts about California's big wave spot
Welcome to Mavericks, one of the most feared surf breaks on the planet. A brutal wave capable of killing an in-form surfer in a couple of seconds.
Mavericks is a dangerous wave that breaks off Pillar Point, in Half Moon Bay, at Princeton-by-the-Sea, in Northern California, just 20 miles south of San Francisco.
It's a fast and furious right-hand wave that, on epic days, produces a rare left-hander. But Mavs is also a shark-infested – and oftentimes foggy – cold water spot that will put any advanced surfer's skills to test.
When it's on, Mavericks instills high doses of anxiety, fear, lack of confidence, and cold into the veins of those who dare to defy it.
Mavericks, or Maverick's, has a reputation for being one of the deadliest waves on Earth; a place where daredevils are willing to risk their bodies for the drop of their lives.
But California's monster wave also delivers a hollow and heavy barrel capable of producing a long-lasting memory to those who are fortunate to escape its guillotine.
Ready to drop into Mavericks?
1. The first surfers to approach the break now known has Mavericks were Alex Matienzo, Jim Thompson, and Dick Notmeyer. They surfed an inside spot in the winter of 1961 – not the outer reef;
2. The surf break was named after a German shepherd who followed the trio into the water;
3. Local carpenter Jeff Clark pioneered regular surfing activities at Mavericks in 1975. After riding the Northern California wave, he told people about it, but no one would believe him;
4. Clark surfed Mavs nearly all by himself for the next 15 years. In 2006, Alex Matienzo presented Jeff with a painting of the dog Maverick looming over a wave breaking at Mavericks and with Jeff on the wave. He also thanked Clark for keeping the name Mavericks for the outer reef;
5. The secret of Mavericks lies on a magic combination of bathymetry, swell and wind direction;
6. Why is Mavericks such a challenging and powerful wave? The beast comes to life when huge swells come out of deep water and onto the submerged rocky ledge that lies a few hundred yards in front of treacherous rocks that protect the local lagoon. As the wave feels the reef, it rises and forms a tall A-frame peak with a thick lip;
7. At Mavs, the air and water temperatures go hand in hand all year round at between 45-60°F;
8. The best board to ride Mavericks is a gun in the 10-foot range.
9. You know you're surfing the real thing at Mavs when wave reach the 15-to-30-foot range;
10. Mavericks works on all tides and begins to take epic proportions with groundswells coming from NW/W, and light E winds;
11. The best months to surf Mavs are September through April;
12. To access Mavericks, you should park your car at the Pillar Point Harbor breakwall, launch off Pillar Point, paddle south using the rip, and then turn toward the lineup at Mushroom Rock;
13. To get the most out of Mavs, surfers need to take off under the lip and then commit to it with body and mind;
14. A Mavericks wave can be ridden for over 200 yards. But watch out: the inside section can be tricky to negotiate;
15. The majority of rides at Mavericks last less than 15-20 seconds;
16. Mavs offers several peaks: Outer Bowl, The Corner, The Left, The Cauldron, Inside Fingers, and South Reef;
17. The most famous peak at Mavericks is Outer Bowl, located on the north end of the break;
18. Great white sharks have already attacked surfers at Mavericks;
19. Half Moon Bay Airport, a former US Air Force base, overlooks the notorious surf break;
20. The legends of Mavericks' big wave surfing are Jeff Clark, Richard Schmidt, Vince Collier, Bud Miller, Vince Broglio, Shawn Barron, Ken Collins, Anthony Ruffo, Zach Wormhoudt, Ken Bradshaw, Anthony Tashnick, Peter Mel, Darryl "Flea" Virostko, Jay Moriarity, Greg Long, and Sarah Gerhardt;
21. Tow-in surfing was introduced in Mavs in 1997;
22. For four years, 12-year-old Jay Moriarity was instructed by Richard "Frosty" Hesson to surf Mavericks. The teenager became famous for his debut ride at Mavericks on December 19, 1994 – an elevator drop in a 35-foot wave – which made the headlines worldwide;
23. Four days later, on December 23, 1994, Mark Foo took off late on an 18-foot wave, fell forward, and was later found dead;
24. The first big wave competition at Mavericks was held in 1999 – Darryl Virostko won the event;
25. The competitions at Half Moon Bay have had several names: Men Who Ride Mountains, Mavericks Surf Contest, The Jay at Mavericks, Mavericks Big Wave Invitational, Titans of Mavericks, and Mavericks Challenge;
26. In February 1999, Sarah Gerhardt became the first woman to surf Mavericks;
27. In 2010, a rogue wave injured spectators watching a contest on the beach at Pillar Point;
28. The infamous surf break was portrayed in several movies and documentaries, including "Year of the Drag In," "Maverick's: High Noon at Low Tide," "100 Ft. Wednesday," "Down the Line," "Heavy Water," "Twenty Feet Under," "Maverick's," "Whipped," "Discovering Mavericks" and "Chasing Mavericks";
29. Gerard Butler nearly died while shooting "Chasing Mavericks";
30. On March 16, 2011, Sion Milosky suffered a two-wave hold-down and was found lifeless floating near the Pillar Point Harbor mouth;
31. In 2013, Apple honored California's big wave by naming their operating system Mavericks;
32. On January 7, 2016, Garrett McNamara nearly died after being pounded by a massive wave;
33. In August 2017, World Surf League announced the acquisition of the Mavericks surf contest;
34. "It's a culmination of your life of surfing when you turn and paddle in at Mavericks." The words are by Jeff Clark, the man who dedicated his life to the legendary California wave;
35. The tales of Mavericks can be found in several books, including "Maverick's: The Story of Big-Wave Surfing," "Inside Maverick's: Portrait of a Monster Wave," and "Making Mavericks";
36. A song inspired by Mavericks? Surf rock composer Leroy Fail wrote the tune "The Attack of the 50′ Surfer."
Source: https://www.surfertoday.com/surfing/mavericks-interesting-facts-about-californias-big-wave-spot
Top Photo Source: https://i.pinimg.com/originals/08/af/71/08af7156b06b5f0461619951deceb73b.jpg